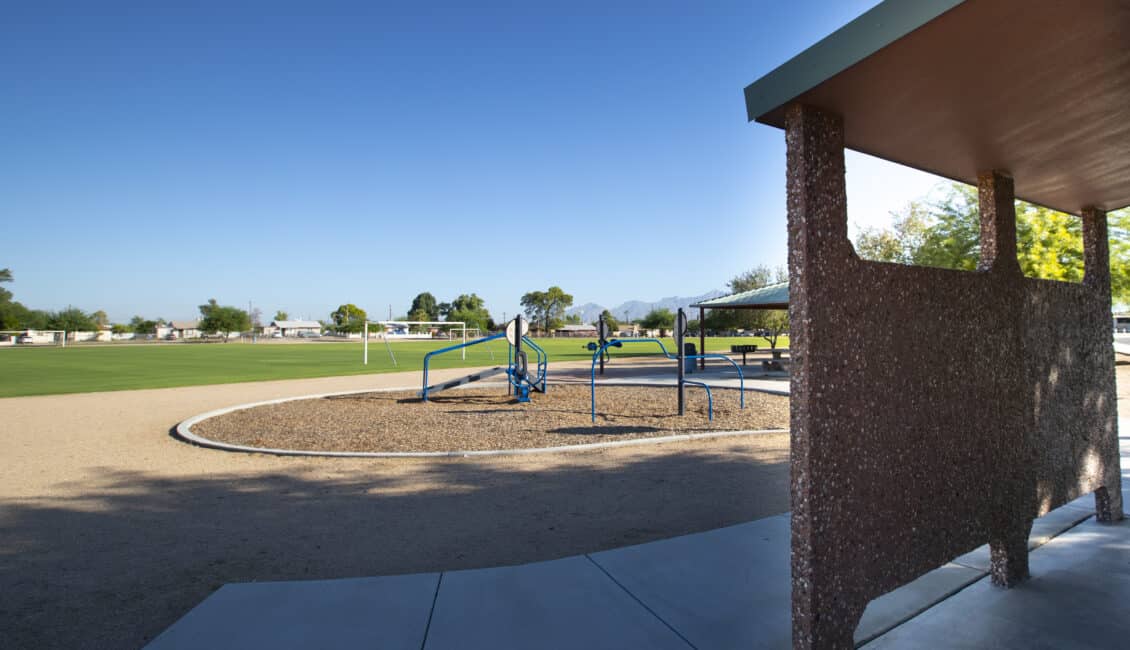 Separate from the main soccer facilities at the North Complex is Willie Blake Jr. Park, which opened in December 2009, before the North Complex addition.
This 7.5-acre park was built as a neighborhood park to serve the local community and over the years, due to high demand for soccer fields, has been used extensively by the soccer community for practices and tournaments. Amenities include two soccer fields, a ramada (no electricity), exercise station, restroom, dedicated parking and access to the KERP and Chuck Huckelberry Loop.
Venue Reservation Information
If you're interested in renting this venue, please contact us at info@kinosportscomplex.com.
Venue Cost Information
Rental costs are tailored to your event depending on amenities used, event duration and other details. Please contact us at info@kinosportscomplex.com for call (520) 724-5466 more information.