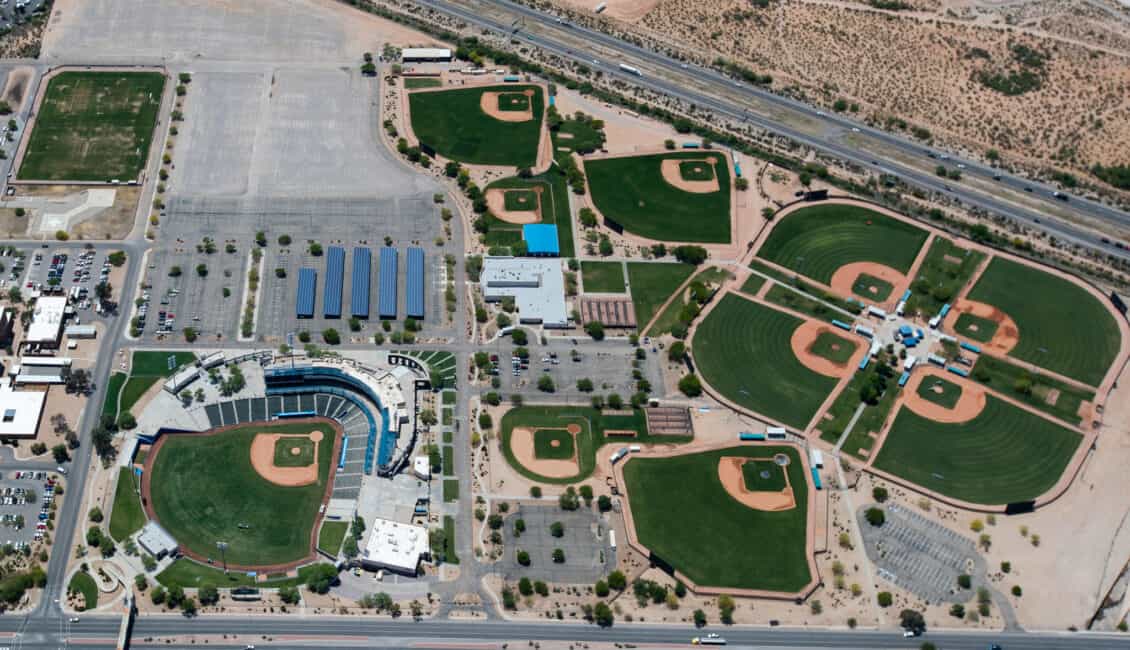 At our Kino Main Complex, we have eight regulation baseball fields, including one fully-equipped stadium and two half-fields, available for youth, high school and collegiate, semi-pro and professional use. We pride ourselves in being the best sporting facility in the west and keep our natural grass fields at pristine quality year-round. In addition to playing in green grass, all our ball fields feature lighting, access to restroom facilities, observation towers and various concession stands. There's also ample free parking.
Venue Reservation Information
If you're interested in renting this venue, please contact us at info@kinosportscomplex.com.
Venue Cost Information
Rental costs are tailored to your event depending on amenities used, event duration and other details. Please contact us at info@kinosportscomplex.com or call (520) 724-5466 for more information.