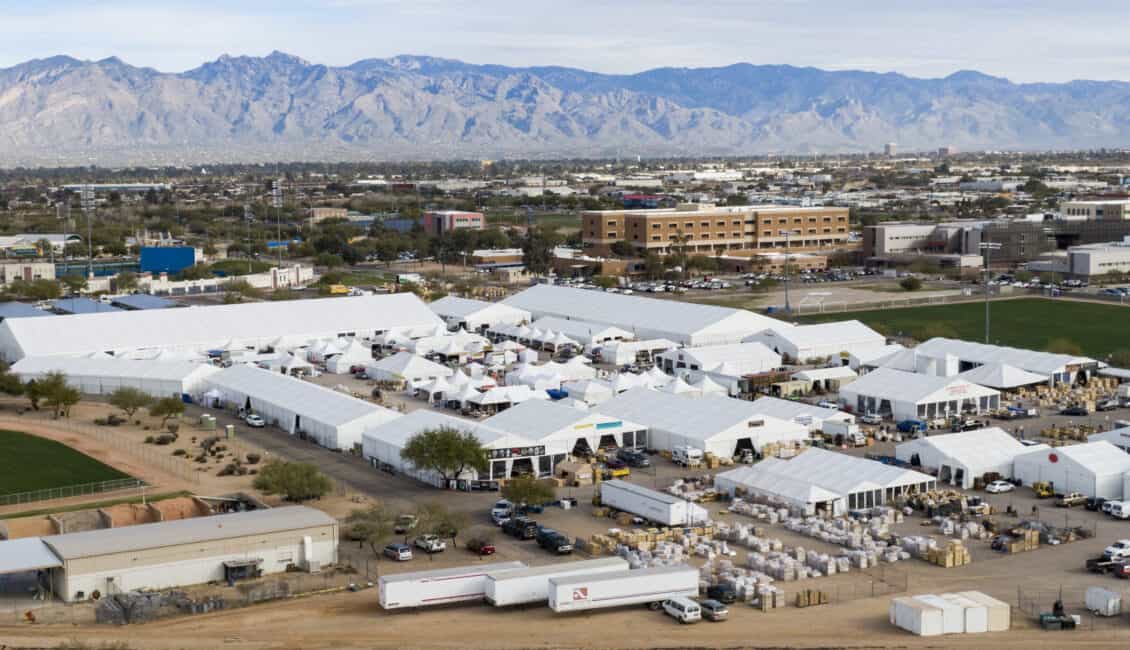 Equipped with over 300 acres and more than 3,000 free parking spaces, Kino Sports Complex can configure its open space to accommodate your next event.
For over 10 years, Kino has hosted one of the largest Gem & Mineral shows in Pima County in its Main Complex area. This show features over 220 exhibitors from various countries and draws hundreds of thousands of visitors. The site evolves into a mini tent city and is a perfect example of how we're able to repurpose our facilities to suit event needs. The Main Complex area has also been used for a lighted spectacle featuring a full carnival with amusement rides and reconfigured to suit a high-scale indoor fashion show.
The possibilities are endless. Contact us to see how we can accommodate your next event at our multi-use facility.
Venue Reservation Information
If you're interested in renting our venue, please email us at [email protected].
Venue Cost Information
Rental costs are tailored to your event depending on amenities used, event duration and other details. Please contact us at [email protected] or call (520) 724-5466 for more information.