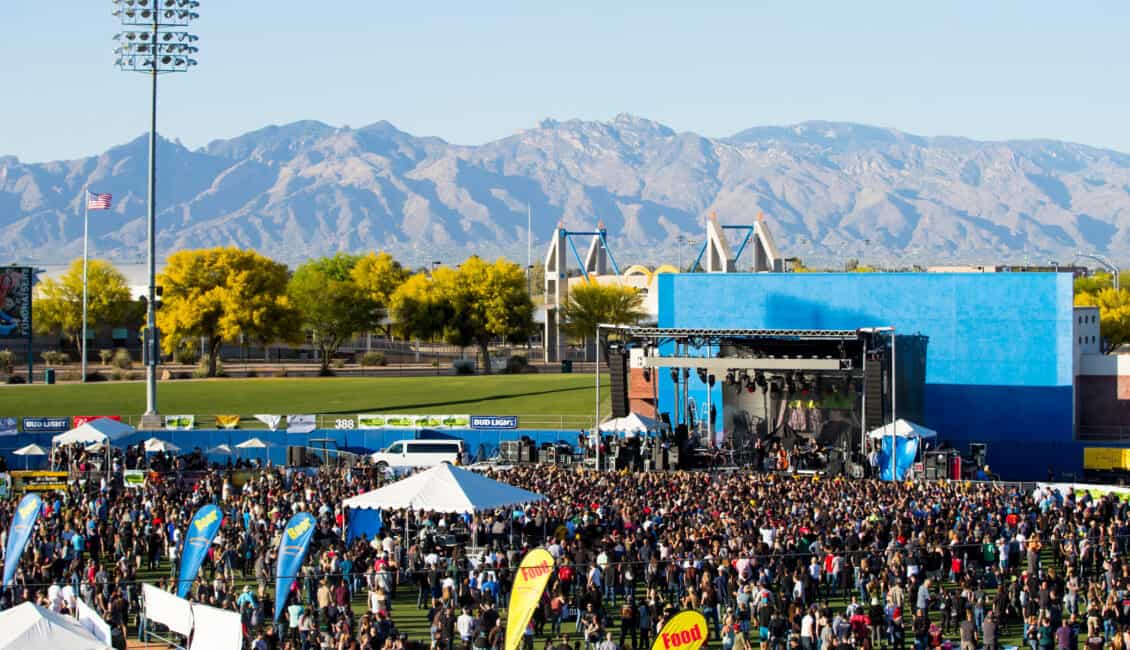 Our Kino Veterans Memorial Stadium's intimate atmosphere makes it one of the finest sports and entertainment facilities around. It is certainly the largest venue of its kind in Pima County and a perfect concert or music festival venue. Kino Stadium has capacity for up to 13,000 seated and even more standing up. Don't overlook this great facility for your next big event!
Venue Reservation Information
If you're interested in renting this venue, please contact us at [email protected].
Venue Cost Information
Rental costs are tailored to your event depending on amenities used, event duration and other details. Please contact us at [email protected] or call (520) 724-5466 for more information.