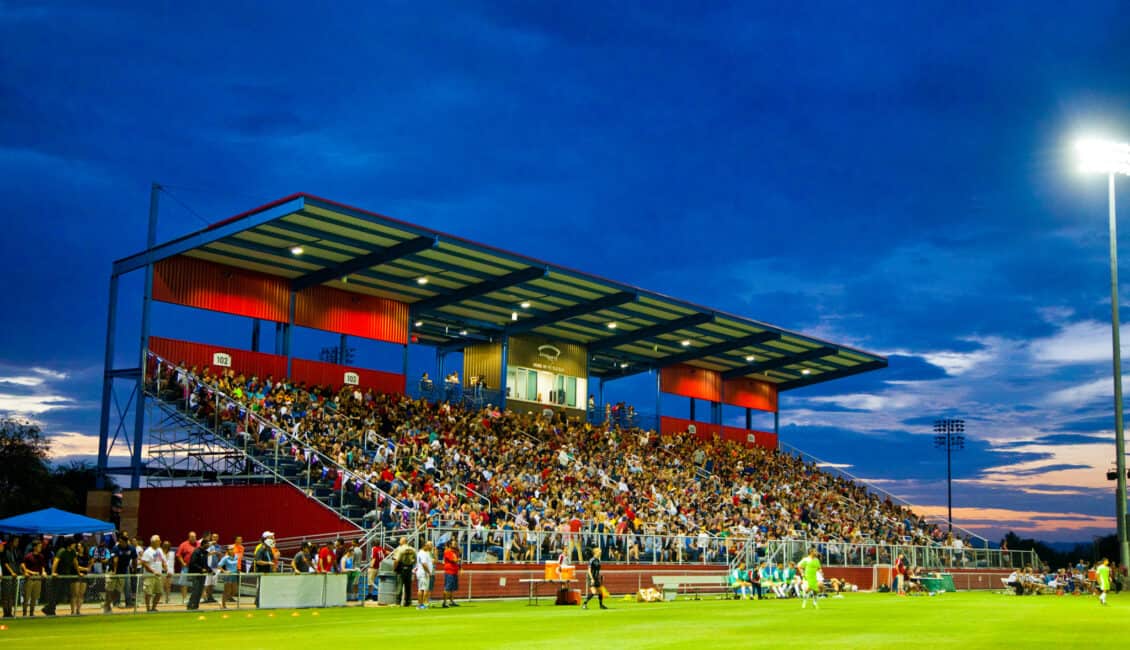 A highlight of the North Complex and home to Major League Soccer players who visit Tucson during the MLS pre-season. The North Stadium features a regulation-sized field and includes a fully-lit arena with scoreboard, press box, restrooms and permanent seating for up to 3,200 people. Book this facility for your next sporting or community event.
Total seating capacity: 3,200
Turf area: 84.3 yards x 129 yards
Lighted with scoreboard and press box
Restrooms
Other Amenities Available
Snack bar, 200 sq.ft
Pavilion, 10,197 sq.ft
Clubhouse, 3600 E. Ajo Way

21,677 sq. ft. (second floor 6,055)
Secured parking for 180 vehicles
Weight room
Training room
Conference room
Laundry
Kitchenette
Venue Reservation Information
If you're interested in renting this venue, please contact us at info@kinsportscomplex.com.
Venue Cost Information
Rental costs are tailored to your event depending on amenities used, event duration and other details. Please contact us at info@kinosportscomplex.com or call (520) 724-5466 for more information.